Wall Set F-52937 Dial In Handset F-52578 Capri Speakerphone

500-series 1500-series 2500-series



Any 500 model in the following pre-1958 colors:
-52 Gray (Dark Gray, Oxford Gray)
-54 Brown (Mahogany Brown)
511X (with voice coupler)
512 (secretarial)
513B (Data-Phone keyset with lamp)
516B ("make-busy" turnkey and indicator lamp)
522 (elevator phone)
529 (No network, 12 conductor cord)
533 (Party line w/ receiver amplification)
535 (receiver amplification and push to listen button)
556 (party line wall set)
557 (wall set for long loop)
559 (party line wall set for long loop)
593 (wall, no ringer, no Bell System markings)
596 (COPAN military set)
565L keyset with turnswitch in rightmost position (exclusion key)
Any WE 1500-series phone (10-button touchtone pad), particularly Call Directors, Card Dialers and variations
(marked other than 1500D).
WE 1554 (wall set) in ivory (not beige or faded white).
---
WE 712BC Princess, secretarial
WE Princess phones with message waiting lights
WE 1702B Princess (10-button tone dial) in black or ivory
WE Trimline cords with message waiting light (H5AD)
ITT Trendline with message waiting lamp on the back of the handset
WE trimline handset with amplifier (2226A handset, volume control above the dial)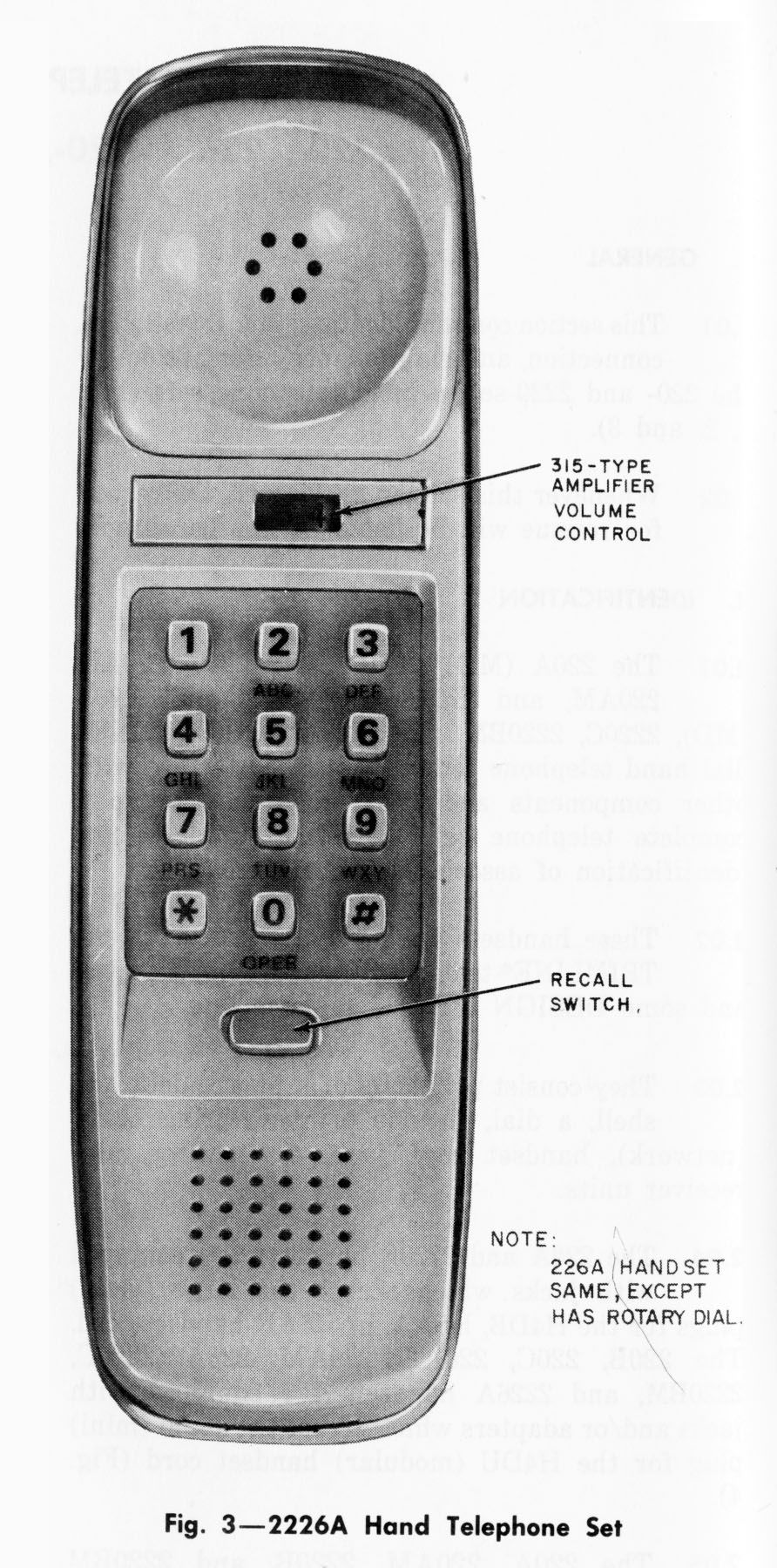 WE175x panel phone (with 10-button dial)
WE x75x panel phone with keyset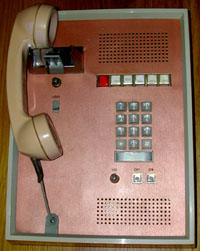 Any WE Autovon set, Call Director, Card Dialer
(16-button keypad)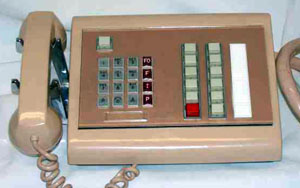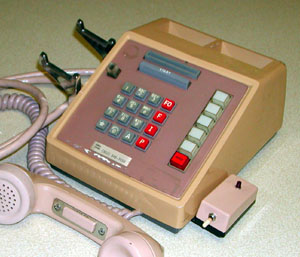 Any Dataset -- rotary or TouchTone
Unusual PBX consoles
63D Faceplate for this Comkey 416 set with HFAI (Model 983A) - any color: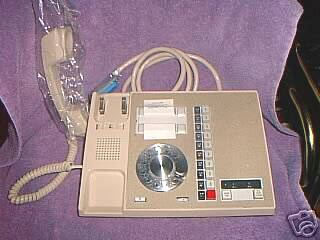 Mini-Princess in pink, with handle marked
BELL SYSTEM EXHIBIT
SEATTLE WORLD'S FAIR
(about 4" long)
---
Dials:
WE #1, #2
Handsets:
WE E5, F6, G12, G36, G66
Documentation:
WE BSPs (Old and New Numbering)
especially numbers C46.102 - C54.115, and
Division C60
Division G80
Divisions 500 - 520 (Station Sets, Consoles, Key Systems, Apparatus)
Color catalogs or brochures covering the Design Line series or telephones in colors.