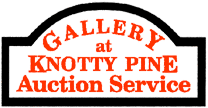 787 Rte. 10 W. Swanzey NH 03469
ANTIQUE & VINTAGE TELEPHONE AUCTION
The Collection of Paul Fassbender
SATURDAY OCT. 31ST @ 11:00 A.M.
Preview: Fri. Oct. 30th 12 - 6 pm & Sat. Oct. 31st

9 - 11 AM or by appointment
We are pleased to offer at public auction the single owner collection of antique & vintage telephones & accessories from the Paul Fassbender collection of Westford Ma. Paul Fassbender has been an avid telephone collector and historian for decades. An electrical engineer with a 30+ year career in the high-tech computer industry, he has authored numerous articles on the history and evolution of telephone models. In the 1990s, he created a reference web site, now www.paul-f.com, a definitive resource for telephone collectors worldwide. He is an expert on the history and variations of the Bell System's Western Electric production and pre-production telephones from the 1930s to 1970s, as well as decorator phones from all makers from the 1970s and 1980s.
Paul is currently a member of the Antique Telephone Collectors Association (ATCA) and Telephone Collectors International (TCI), and is a regular contributor to the Classic Rotary Phones Forum. He is a Director of TCI, Chairman of its Editorial Board, an editor of its monthly journal, Singing Wires, and an administrator of the on-line TCI Library, a repository of more than 11,000 telephony-related documents.
The auction includes an unprecedented variety of historical telephones and paraphernalia from the early 1900's through the end of the century. More than 3,000 telephones in over 400+ cataloged lots will be offered both live & online. Plus a bonus selection of 100+ lots for live attendees, not made available for online bidders. The sale gives a very unique opportunity for both dealers and collectors to share in his passion of telephone collecting.
Included are: antique wood and candlestick telephones of the early 1900s, metal desk and wall sets of the 20s - 30s, Deco-style Bakelite sets from the 30s - 40s, numerous and unusual variations of the standard Bell System "workhorse" phones from the 30s - 70s, "modern" decorator, character and novelty phones from the 70s - 80s, plus much more.

In addition to phones made in the US, there are telephones from Canada, the UK, Belgium, Sweden, Denmark, Germany, Austria, Italy, Poland, Spain, Egypt, Russia, Japan, Australia and other countries.

Too many items to list here. A partial list includes: Categories: standard single-line sets, keysets, consoles, magneto sets, interphone and intercom sets, field phones, railroad equipment, military phones, speakerphones, conference phones, automatic dialers, answering machines, teletrainers, novelty phones, decorator phones, phone toys, tools and test equipment, etc. Groupings: early production examples of popular models, unusual clear plastic geometric phones from Teleconcepts, a large group of Bell System Olympic 1984 phones with attached statues representing Olympic events, intercoms by Rauland and Dictograph, American Club LTD decorated Contempras, Grabaphones, Loeffler phones, etc. Attachments: directories, shoulder rests, ashtrays, and music-on-hold rests. Oddities: limited production voice stress and voice dialing telephones, phone lamps, Bell System commemorative items (e.g., a phone issued on the closing of the Western Electric Indianapolis phone manufacturing plant and bookends from the Kearney Works), a pen register with take-up reel, radio broadcast interface gear, etc. Parts: ringers, dials, subsets, housings, key boxes, speakerphone components, parts-donor telephones and parts for phone repairs.
(full online catalog avail. approx. 2 weeks prior to sale at www.knottypineantiques.com & www.invaluable.com)
TERMS: 18% Buyers Premium (3% discount for cash or check) – Cash, Good Check, Visa, MasterCard & Discover Accepted – Online bidding 18% Buyers Premium & 5% transaction fee (no discount). Left & Phone Bidding Accepted w/ Credit Card Deposit - Not Responsible for Errors or Omissions – ALL LOTS SOLD AS IS & WITH ALL FAULTS!
JOHN S. PAPPAS - AUCTIONEER
NH Lic. #4006

VT Lic. #2416

MA Lic. #2734

Gallery at Knotty Pine Auction Service – 787 Rte. 10, PO Box 96, W. Swanzey NH 03469
4 ½ Miles South of Keene NH, Rte 10 South
Gallery Phone:

603-352-2313

e-mail: kpa@inc-net.com

Fax:

603-352-5019
www.knottypineantiques.com